Case Study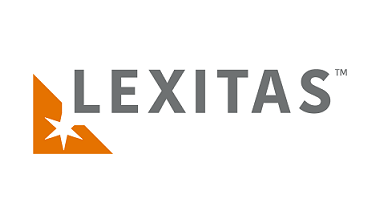 Lexitas Elevates Client Experience
Lexitas Uses Data Integration to Elevate the Client Experience
Challenge
Lexitas offers various services to law firms, including local and national court reporting, medical record retrieval, process service, registered agent services, and legal talent outsourcing. Lexitas wanted to improve internal efficiency to better serve legal clients but was held back by legacy litigation support systems. These current systems were disparate and required custom capabilities for data integration, law firm data analytics, or automation with third-party systems.
When a law firm acquires a large docket, it is necessary for Lexitas to handle those cases efficiently. To meet their client's needs, Lexitas' service team needed to retrieve record orders quickly and provide information fast. Successful claim and case outcomes depended on timely and accurate record retrieval.
Lexitas wanted to improve their data integration in a way that would continuously update the law firm's system during record retrieval and status updates. This would allow them to scale and improve customer relations without adding more human resources. In the system's current state, simple tasks such as updating client status information and providing related record artifacts required the service team to compile data manually and email clients multiple times. These existing litigation support system constraints resulted in delayed status, slower time to completion, and occasional client confusion.
Objectives
Data Integration with large clients
Lexitas needed legal workflow automation to increase employee order-processing efficiencies by:
Integrating the large volume clients with its legacy system.
Reducing the number of non-records retrieval tasks like manually composing emails, and creating spreadsheets, and reports.
Providing status information to clients as updates unfold.
Delivering record artifacts into the hands of clients upon publication.
Solution
Lexitas recognized that opportunities to increase efficiencies existed and asked Pineywoods Tech for assistance. Pineywoods Tech implemented an application program interface (API) to facilitate communications with the existing legacy order management system. The API needed to pull order details, create new orders, and retrieve the records obtained by Lexitas. Pineywoods Tech already had experience and exposure to this type of system and its architecture. In response to these issues, Pineywoods Tech had previously created an integration product named Redpine.
Redpine, an innovative Pineywoods Tech solution that enables data exchange with records retrieval systems, is compliant with the U.S. Health Insurance Portability and Accountability Act of 1996 (HIPAA). It offers a secure service used to process, store, and transmit protected health information (PHI). Redpine enables litigation support companies subject to HIPAA to use secure data integration endpoints to process, maintain, and store protected health information.
Implementing Redpine for the Lexitas side API constituted only half of the solution. Once the API portion of the installation and configuration was complete, Pineywoods Tech was able to address the second half by helping the law firm with the data engagement side of the API. The Pineywoods Tech software developers connected and engaged multiple endpoints so Lexitas could obtain all the information needed to process orders.
Results
Using APIs and data integration, Pineywoods Tech implemented a solution that met Lexitas' requirements, improving order processing efficiencies. Pineywoods Tech eliminated workflow processes previously used to manually load order data, allowing Lexitas employees to efficiently process more orders. This data integration solution saved employee time and improved the quality of the client experience. These changes resulted in a greater capacity for records ordering throughput, which allowed Lexitas to process more orders in the same amount of time.
---
Let's work together.
We can work with you to customize your data needs.
Contact Us
---