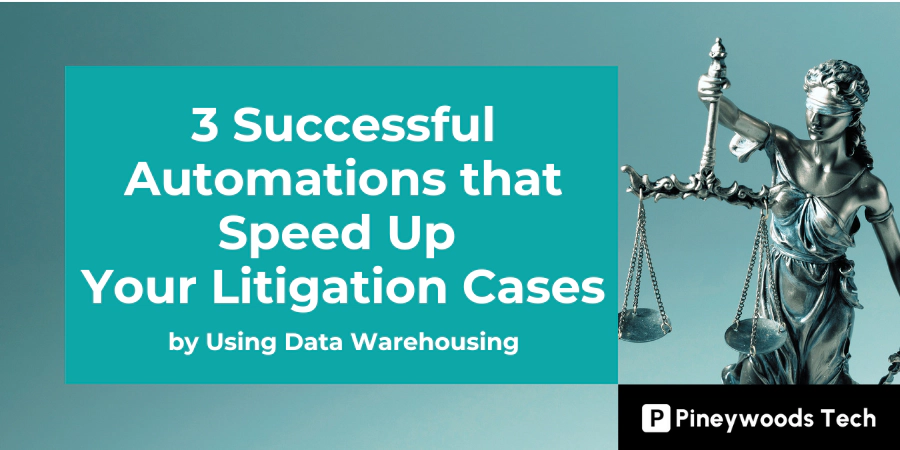 September 5, 2023

|

3 min Read
3 Successful Automations that Speed Up Your Litigation Cases by Using Data Warehousing
What is data warehousing in legal tech? Think of data warehousing as a centralized data bank for large, enterprise-level litigation firms that aggregates all case data seamlessly from multiple systems into one place and lets them work together. [Want to take a deeper dive on its meaning? Check out this blog post.]
Data warehousing technical aspects aside, let's focus your attention instead on the impact to your law firm: you can use data warehousing layered with your case management system (CMS) to automate and accelerate tasks within your case processes.
While there are as many customizations to data warehousing as ideas in your head, here are some case management automations we get asked to create most often:
Automating steps within the case life cycle.
You have different systems for the different phases of a case from intake, management of single events or mass torts, on to settlements that can tie into your CMS. With data warehousing, you can aggregate all the data and fields from each of those phases of the case life cycle and systems together into one place, and create rules that automate next steps. For example:
1. Hands-off plaintiff status updates.
Rather than having clients call in to ask where you are in the plaintiff process, they can receive automated updates from your CMS via their preferred communication channels. That puts less burden on your law firm's resources, especially in mass tort cases.
2. Fast and easy case settlement processing.
Speaking of mass tort, once the case is settled and it's time to pay out the claimants, how can you expedite those payments? A data warehouse allows you to have all the claimant information formatted consistently so you know where to send the payments, quickly. If you take digital efficiency a step further, you can either digitally connect your payment processing vendor to the data warehouse, or connect it to your in-house system that processes the payments.
3. Expert testimony budget optimization.
Sometimes expert testimony costs can skyrocket, but with set budgets and alerts within the system, you'll know when you get close to budget caps so there are no overages.
Bonus: Identifying case trends.
If your litigation firm has several mass tort cases under its belt and the historical data associated, you can use data warehousing to identify trends in case types, locations, return on investment, and more.
With all the moving parts of settlement cases, especially when it comes to the scale of mass tort, automation is key to streamlining those processes so you and your clients can be successful.
And expediting tasks is just one piece of the larger puzzle that can be solved by data warehousing. Take the 10,000-ft view and analyze your enterprise-level law firm's business scalability.
---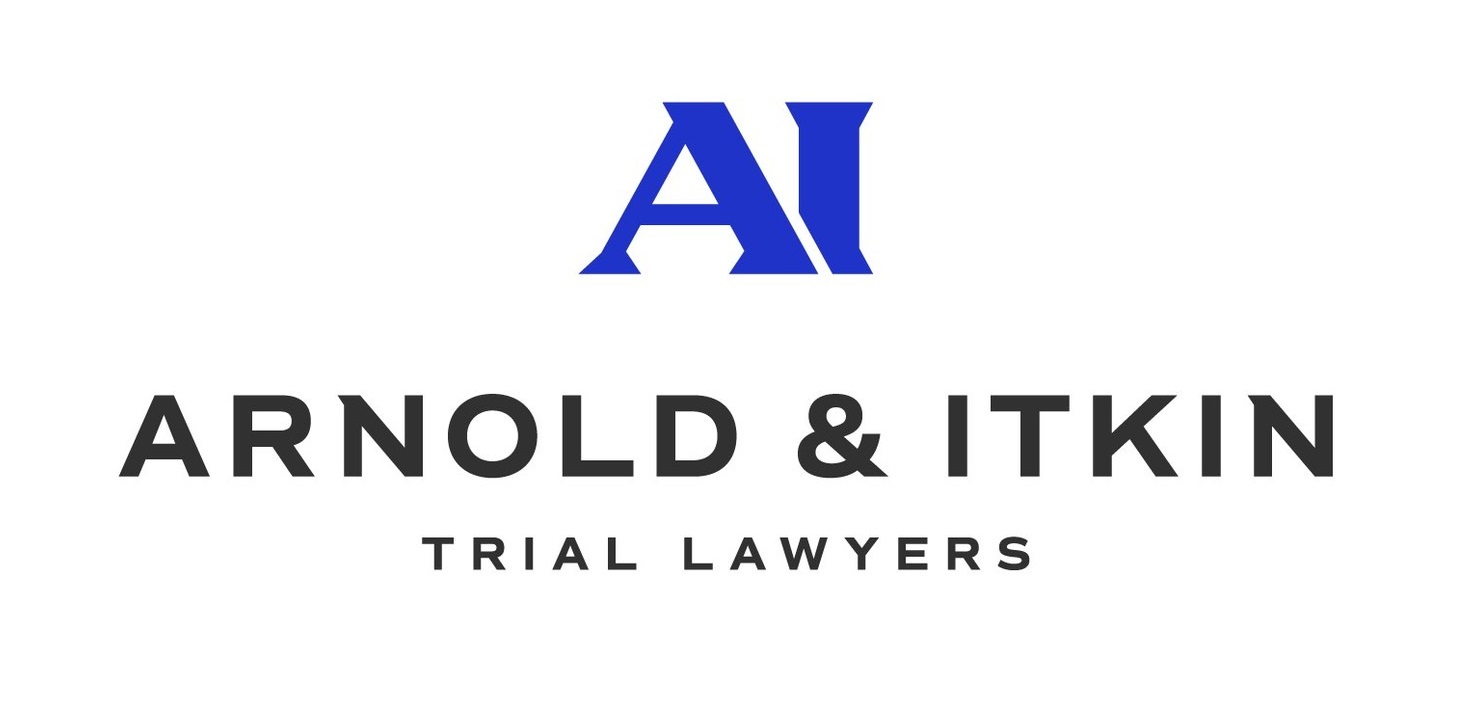 ---